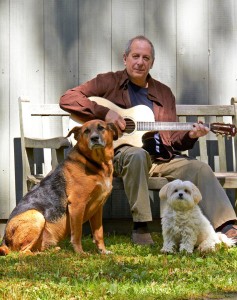 Steve Katz
Original Member, Blues Project and Blood, Sweat, & Tears
Friday, May 20th, 2016
6:00 Reception/Book Signing 7:00pm $20 BYOB
This concert is in part a fundraiser for the Zelienople Public Library.
Steve has shared a very honest, sometimes uncomfortable, expression of his years in the Rock Industry as a member of one of the most successful groups (BS&T) one of the most intense and ground breaking (Blues Project) and producer of Lou Reed's 2 most successful albums.
About Steve Katz
What can you expect from a musician who started his career studying guitar with Dave Van Ronk and the Reverend Gary Davis? Quite a bit! Steve Katz's diverse career includes playing with The Even Dozen Jug Band, the Danny Kalb Quartet, The Blues Project, Blood, Sweat & Tears, and American Flyer, with Craig Fuller of Pure Prairie League and Doug Yule from The Velvet Underground. He has produced albums for Lou Reed. Steve Katz will give you a show you will not soon forget.
Bottlebrush Gallery & Center for the Arts
539 Main Street "On the Square"
Harmony, PA 16037 724.452.0539
Limited Seating in Small Venue ~ RSVP Required
Zelienople Library Reception and Book Signing at 6 PM
HITH@zoominternet.net
www.facebook.com/harmonyinthehouse