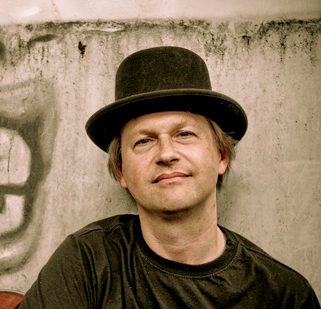 The Bottlebrush Gallery is celebrating Moms and the arrival of spring with a special Mother's Day acoustic concert on Sunday, May 12. Tommy Womack is traveling to Harmony from Nashville to perform his rock, country and blues music with singer-songwriter Vimala Anderson opening the show, beginning at 4pm. Tommy's songs have been recorded by Jimmy Buffett, Todd Snider and Jason Ringenberg (of Jason and the Scorchers).
There will be treats for Mom including a complimentary flower, delicious hors d'oeuvres by The Stohr Haus Bakery, beverages, and a gift basket drawing.
Admission $15 per person. RSVP required due to small venue! Please call 724.452.0593 or email us.
Event: Mother's Day Show featuring Tommy Womack and Vimala Anderson
Rock-Country-Blues
May 12, 2013 4pm-7pm
$15 Admission Includes Flowers, Beverages and Hors d'ouevres by The Stohr Haus Bakery.
BYOB.
Enter Our Gift Basket Drawing!